Welcome to Misfit Ranch Bullies-Bullmastiff puppies and French Bulldog Puppies in Northern California
Will you be my person?
I have a 2 year old fawn female that needs a home . Good with people . Needs to be the only dog . Looking for her forever couch . She will be spayed. Her name is Maze. Please call if you are interested.
Meet Sophia. She is looking for her available home.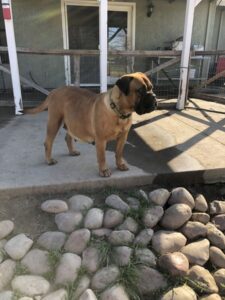 Welcome Lena
Misfit Ranch Bullies wants to give a shout out to Bullberry Farm. I, Debbie Brown, want to personally give a heartfelt thank you to Emily Calasopa of Bullberry Farm for Lena. This beautiful baby is our newest addition to Misfit Ranch Bullies.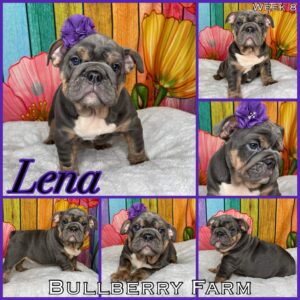 To see more photos of Lena, please click here
About Misfit Ranch
If your looking for a bullmastiff or French bulldog breeder in California, look no further. Misfit Ranch is located in Valley Springs, California. We do our very best to produce healthy, well socialized puppies that your family will love.
ATTENTION:
Misfit Ranch Bullies is a small PET ONLY breeder. All of our dogs are our family pets and loved very much. We do not breed puppies to be used as guard dogs or any other purpose other than a pet. If you obtain a puppy or dog from Misfit Ranch Bullies, you are agreeing that it will be a family pet and treated like one of the family. If you get a dog from Misfit Ranch and for any reason you can no longer care for the dog, please contact me. I will gladly take the dog back.
Bullmastiffs
If you are looking for a dog who …
Is massive and powerful
Has a short easy to care for coat
Is calm and quiet indoors as an adult dog
Makes an imposing watchdog
Is serious and self assured with strangers, yet generally mild-mannered unless aroused
Needs only moderate exercise
Then a Bullmastiff May Be Right For You!
French Bulldog
The French Bulldog is a breed of domestic dog. They are the result of a cross between Toy Bulldogs imported from England and local ratters in Paris, France, in the 1800s. French Bulldogs were bred to be companion dogs. They are stocky compact dogs with a friendly mild-mannered temperament
Featured bullmastiff puppy available in Northern California
Male out of Breezy and Ace's California
California bullmastiff and french bulldog breeder.