California Bullmastiff Puppies
Shelby is due around October 31. Can you guess how many puppies?
Although we have no available puppies at this time here at Misfit Ranch Shelby is due at end of the month
You may also take a look at these beautiful puppies that our stud, Ace created with an outside female.
Nala and Ace's 4 males 4 females ca. Jay Devlin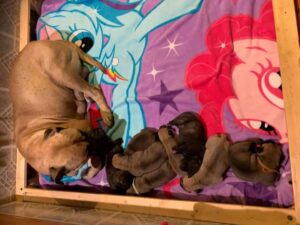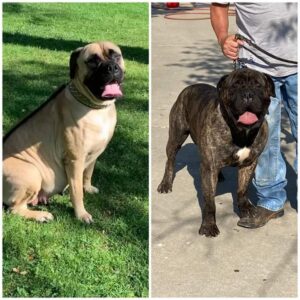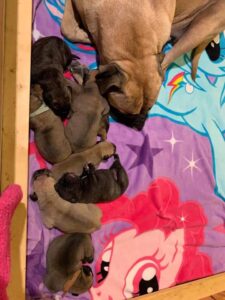 Boys from above litter taken 10/10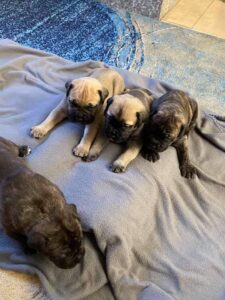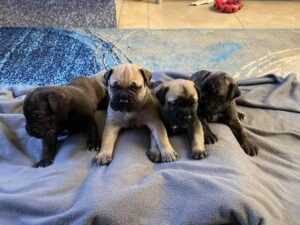 Girls from same litter taken 10/10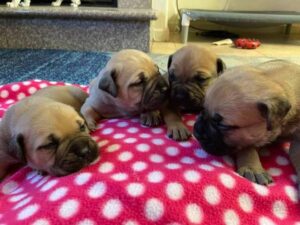 contact me for information.
Misfit has been breed. If all goes well, puppies will be here around November 13, 2021
Shelby was breed and we are expecting puppies Oct 31 .
To see past litters, click here